Beginning Stained Glass
Learn the art of Stained Glass, create beautiful objects
using the same methods as Mr. L.C. Tiffany.
Receive 18 hours of instruction in
3 hour sessions over 6 consecutive weeks.
Course Outline:

1. Learn to identify the different categories of glass by color and texture. Where, when, and how to use glass on any project you choose.
2. Meet the basic tools of the trade. Become familiar with each ones unique function and proper use.
3. Patterns - A large selection is available in studio. Instructor will guide in choosing and preparing a pattern.
4. Glass cutting techniques are demonstrated. Practice glass and time are given to each student. Learning is fun and easy using our system!

5. Learn how to properly apply copper foil to all glass edges.
6. Master the art of soldering. Quality tools make the difference here!
7. Completion techniques include patinas, frames, polish, and display systems.
Begin the Journey Today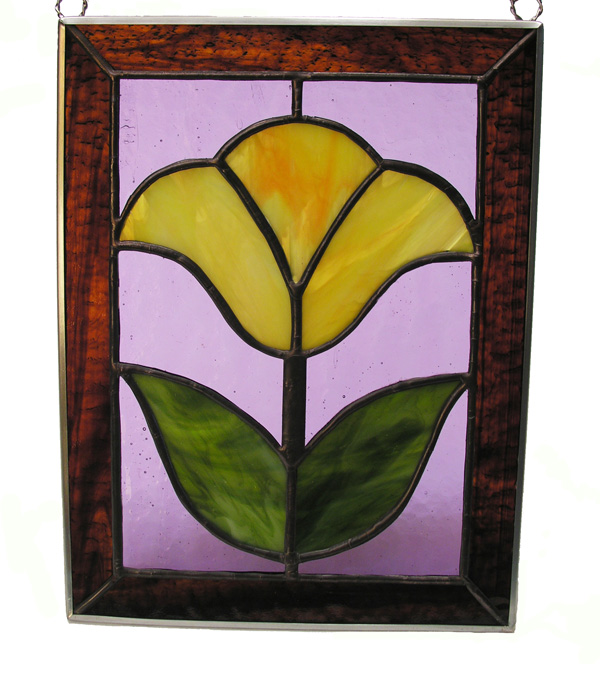 This is a panel that can be started and finished in the Beginner class.